Professional Bodies & Organisations
Professional Bodies & Organisations

| Web Site | Link |
| --- | --- |
| The Association for Geographical Information (AGI) | AGI |
| The Institute of Engineering & Techology | |
| The Institute of Electronic & Electrical Engineers | |
| The Institution of Mechanical Engineers | |
| The Institution of Chemical Engineers | IChemE |
| The Institution of Civil Engineers | ICE |
Technical Help
There are uncounted web sites that offer technical help. Some focus on specific products, others on application programming interfaces (APIs). Some are more general and deal with a wide topic, such as Windows™ programming.
LA Solutions does not endorse or recommend any of the sites listed here, nor do we claim that they are a substitute for a formal support contract. However, we have found them useful ourselves from time to time.
LINQPad: The Ultimate C# / F# / VB Scratchpad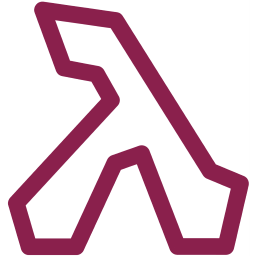 LINQPad is a valuable tool for .NET developers. LINQPad lets you test fragments of VB.NET or C# code. Cut-and-paste a code statement or fragment into LINQPad for instant code validation and testing.
General Programming Topics
.NET
Visual Basic for Applications
C++
Miscellaneous
---
Text Editors
A programmer's editor typically lets you edit multiple files of monospaced text. They may include features such as keyword highlighting, syntax colouring, regular expression searching, and file searching. There are many programmer's editors: there's a summary of text editors at WikiPedia. Two editors that we've happily used are TextPad ™ and CodeWright ™. Notepad++, UltraEdit and Zeus have also been recommended.
If you are familiar with Unix text editors, such as vi and emacs, then you may find vim to your liking.
Microsoft's Visual Studio ™ can be useful, especially if you're writing a C++ DLL for MicroStation®. It provides a C++ compiler and linker that can also be used with Bentley make (bmake) files. Visual Studio Express ™ is currently a free download from Microsoft.
There's the freeware XML Notepad. You can use a plain old text editor for creating & editing XML files (you did know that XML is plain text, didn't you?), but dedicated editors can do a better job and make your life easier. In particular, an XML editor can usually pretty print the XML to make it easier for you (a human) to read.
TextPad is useful as a general-purpose text editor. It handles huge files very well, and lets you edit multiple files simultaneously. It's good for MicroStation configuration files, and there's a syntax colour file available.
TextPad™ Editing a MicroStation Configuration File
---
MicroStation®, Bentley Map & GeoGraphics™
MicroStation®, Bentley Map & GeoGraphics™

| Web Site | Link |
| --- | --- |
| | Bentley Systems |
| | BE Communities |
| | Advanced Integrated Solutions |
| | isisst project techology |
| Team uStation AB | Home of InfoSnap |
| | UK and Ireland User Group |
| | Micro-Press: MicroStation 2D & 3D training manuals, videos, and internet training courses |
| | Ask Inga: Your MicroStation Therapist |
---
XML, SVG, XSD, XSLT, XQuery & XPath
---
Relational Databases
---
Devon Art
We enjoy visiting Devon Open Studios.
Somerset Art
We enjoy visiting Somerset Open Studios.
Some of our promotional material uses art created by Nancy Farmer, an artist in Somerset, England. Visit her website to see more of Nancy's art.